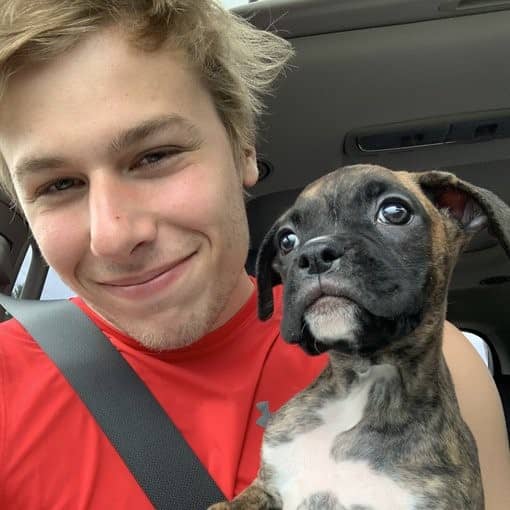 Cody Burnett, known by his social media handle "Xposed," has been making headlines recently for his generosity toward Toronto Maple Leafs fans. Burnett has been purchasing playoff tickets for fans who cannot afford to attend the games.
According to Burnett, he got into a good financial spot and realized how expensive the playoff tickets are. He decided to give back to the fans who have been loyal to the Maple Leafs.
The process Burnett uses to pick fans off social media is not set in stone. He looks for anyone who stands out or could use a break. Sometimes he lets his fiancee or his three-year-old son pick out a fan. So far, Burnett estimates he has given 35 to 40 tickets, totaling over $30,000.
Burnett is no stranger to the struggles of securing Toronto Maple Leafs playoff tickets. In 2018, he was scammed when trying to buy cheap tickets to Toronto's first-round matchup against the Boston Bruins. Now, in a better place financially, Burnett is a proud Maple Leafs season-ticket holder. Burnett said:
"The first series meant a lot. I've had a lot of heartbreak over this team and a lot of joy as well. They have been so exciting for a while, and just to see them move on is incredible. I really hope they can keep going."
Despite the Toronto Maple Leafs being down 0-2 in the Eastern Conference second round against the Florida Panthers, Burnett remains hopeful and plans to attend Game 3 in Florida where he intends to give away a few more pairs of tickets. Burnett said:
"I got into this good spot financially, and I know how expensive these games are. Just seeing random people online, I can see the passion. If I can do something to help somebody, I would always do that."
According to a report from Jonas Siegel of The Athletic, Erik Gustafsson was seen quarterbacking the second power-play unit during practice on Saturday. This could be an indication that the Maple Leafs are considering adding him to the lineup for Game 3 against the Florida Panthers.
In addition to his power-play duties, Gustafsson was also practicing on the fourth defense unit during the same session. This leaves some uncertainty regarding his status for Sunday's game.
The Toronto Maple Leafs could choose to insert him into the lineup and go with 11 forwards and seven defensemen, as Matthew Knies will be unavailable due to a concussion suffered in Game 2.